Well just yesterday we went for a drive up to Stony Creek in Byfield to have a picnic with some friends. I wanted to add a panorama of the Stony Creek crossing to my Yeppoon Photo Panoramas, so I took enough photos of the creek crossing for Photoshop to stich the whole scene together.
Stony Creek is a large camping and picnic area, with the main feature being, of course, the creek that divided those two areas. To cross there is a concrete causeway which is covered by about 10cm of water in normal flow. After heavy rain the picnic area is sometimes cut off because the causeway is too deeply covered.
Stony Creek has many important facilities such as toilets, free gas barbeques, picnic tables, taps, and bushwalks. Because the Stony Creek area is protected, no domestic animals such as dogs or cats are allowed. There is one marked bushwalking track, which winds along beside the creek for kilometres. The main circuit is only about 1km long however.
Camping can be booked through the EPA website.
Below I've put in some photos of Stony Creek from the day: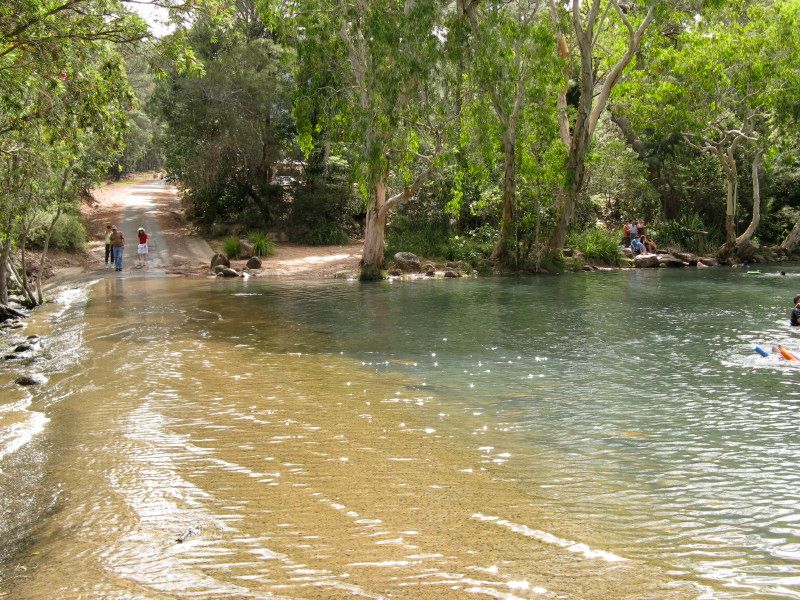 The Stony Creek crossing, looking towards the entrance and camping area.

The Stony Creek swimming area. This is the main swimming area, looking from the road crossing.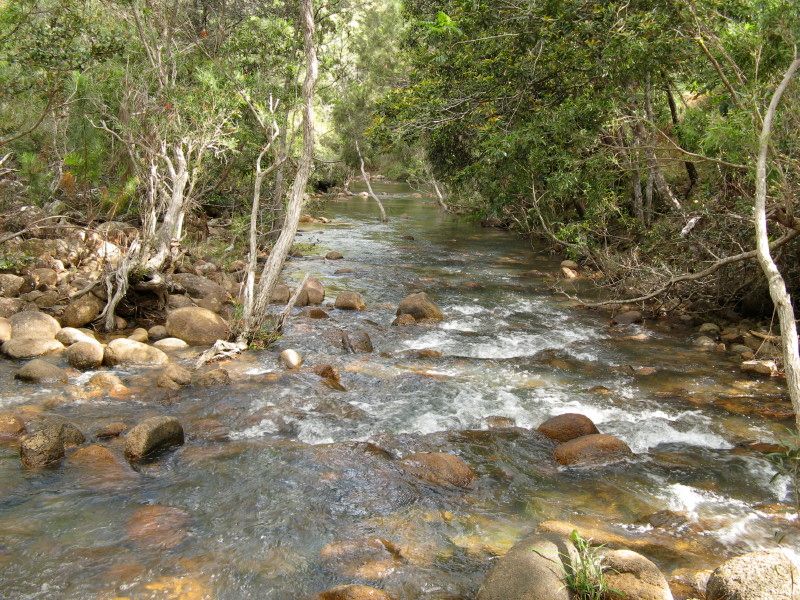 Looking in the other direction from the above photo, Stony Creek merrily continuing on its way downstream.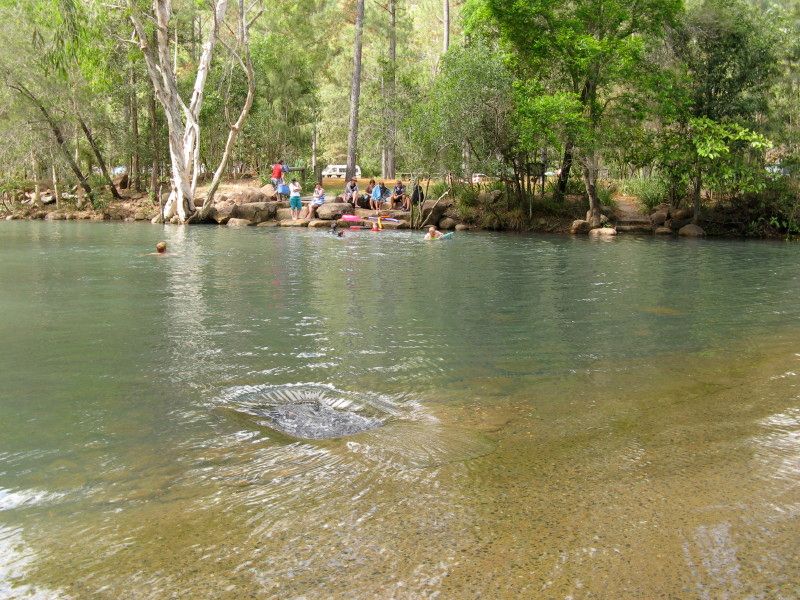 This view shows the platform on the picnic side of Stony. This is where most people jump in the creek from. The drain in the middle helps keep the water level over the crossing down.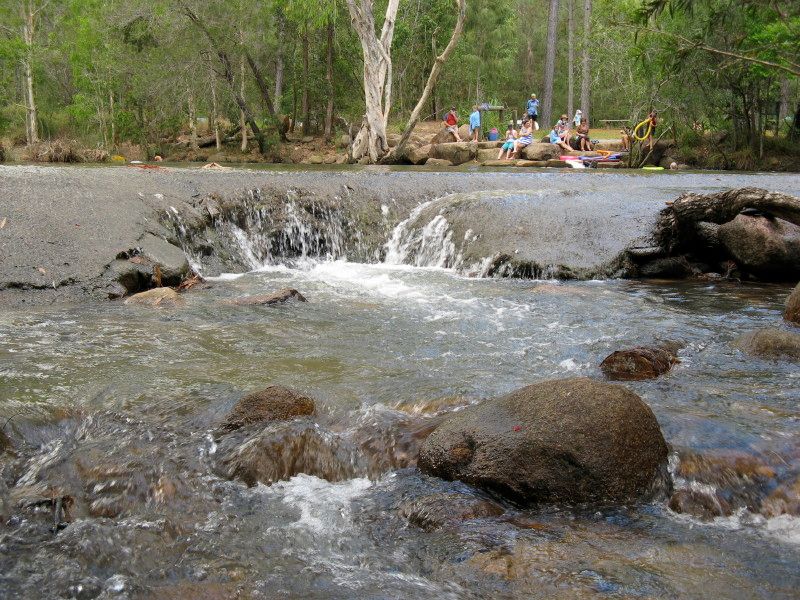 Water spilling over the other side of the road crossing.

Looking over the road crossing towards the day use area of Stony Creek.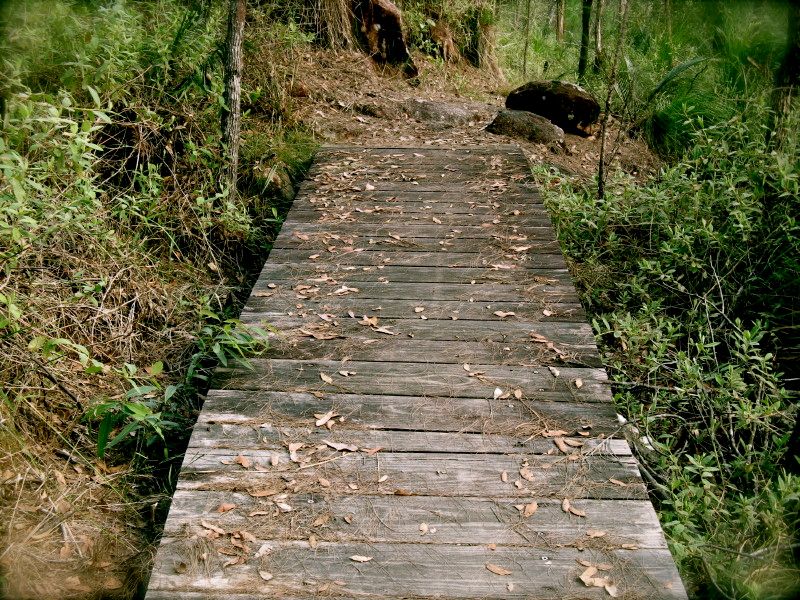 A small bridge on the main walking track. The blurred corners are an added effect.

One of the many lovely plants growing along the walking track.

Rows of pine trees on either side of the road on the way out from Stony Creek. Again, I've added the blurred corners.

Last but not least, above are the two panoramas that I made from photos taken at Stony Creek. Click on the thumbnail images to see the full-size versions.